The brand that we all know and have loved for many years in our breakfast routine is rebranding.
Embed from Getty Images
The syrup and pancake mix brand formally known as "Aunt Jemima"  is switching their name to Pearl Milling Company to officially retire Aunt Jemima's old-fashioned character.
The brand of pancake mix is currently owned by The Quaker Oats Company of Chicago, a subsidiary of PepsiCo. The company has went on record to say that the name and image does not reflect their core values, stemming from the fact that Aunt Jemima's origin is based on a racial stereotype. The character we all recognize from the grocery store shelves is originally inspired by Black women who were enslaved to serve their white Masters in the 19th century.
What is Pearl Milling Company?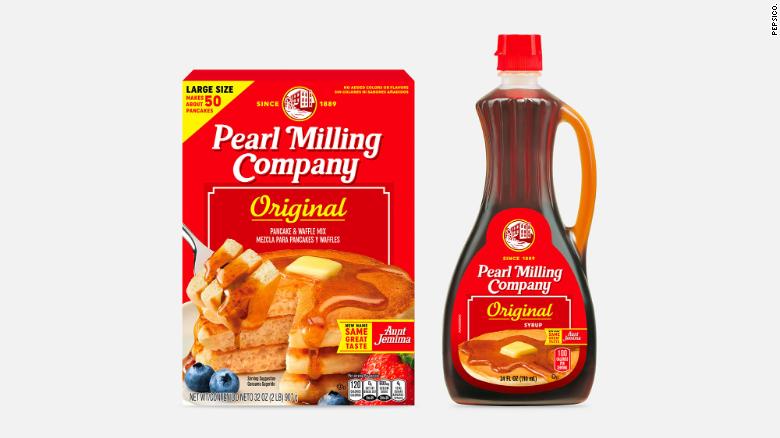 "Pearl Milling Company" might sound new to many people, but the name has actually been around for over 130 years.  Since 1888 the famous self-rising pancake mix was originally Pearl Mills, first manufactured in a small town of St. Joseph, Missouri. In 1914 the name was changed to Aunt Jemima.
Although the old packaging may seem nostalgic to some, Pearl Milling Company will rebrand using the same iconic red and yellow packaging along with the new name, but without the stereotypical character. The quality and taste of the brands goods will stay the exact same.
somebody said Pearl Milling just sounds like the plantation Aunt Jemima worked at anyway and I haven't stopped screaming

— Whoremione Granger (@BuzzFeedObi) February 10, 2021
Pearl Milling Company has also said that they will soon announce details of a $1 million commitment to uplift and empower Black girls and women to receive grants for their future endeavors.
The racial logo has not been taken off shelves, but will be a gradual process of elimination throughout all stocked stores.  PepsiCo has sent out a statement saying that the change is planned to be completely made by June 2021.
Reception
A lot of people online have been letting us know how they really feel about it.
"at Pearl Milling Company, we pride ourselves in making the best quality maple syrup"
The Commercial: pic.twitter.com/zN9mSk5tPa

— ElvisBrows27 (@ElvisBrows27) February 10, 2021
Inbox: Aunt Jemima Rebrands As Pearl Milling Company

The background: https://t.co/sXwvm2YzIH pic.twitter.com/k1SnnBZnlQ

— Tiffany Hsu (@tiffkhsu) February 9, 2021
What do you think of the new brand name change?