Has Kourtney Kardashian sided with Selena Gomez?
Fans online believe the star is drawing a line in the sand after using a Gomez song in a new promo video for Kardashian's latest product.
Kourtney's wellness brand, Lemme, released a new line of liquid drops using the popular song "The Heart Wants What It Wants" from Selena Gomez. The video was used in a TikTok showing off the brand's latest product.
Many are debating if this was purely by coincidence, or if this was chosen purposely due to the ongoing feud with Selena Gomez and Hailey Bieber.
Many Gomez fans were up in arms lately when many thought that Kylie and Hailey were poking fun at the Wizards of Waverly Place star. Bieber formerly dated Selena Gomez before marrying his current wife Hailey Bieber.
The whole saga initially started after Selena posted a video claiming that she accidentally laminated her eyebrows too much. Shortly afterward, Kylie Jenner posted a screenshot from a video call with Hailey focusing in on her eyebrows. The caption read "this was an accident?????"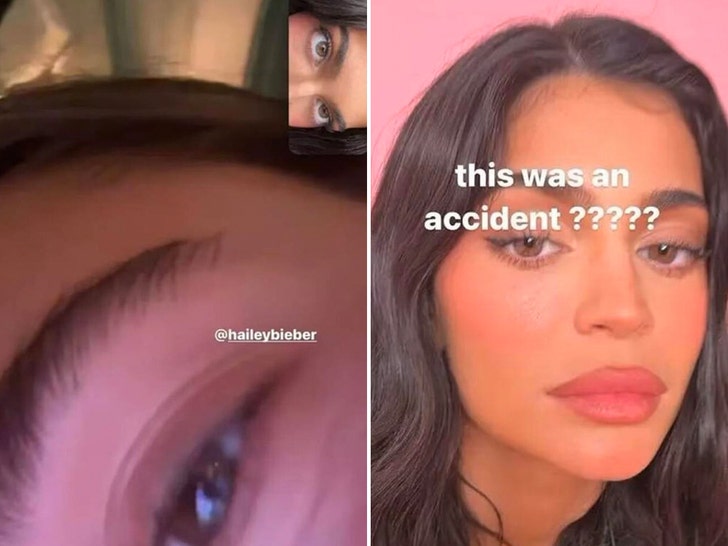 The drama between the stars have been going on for quite some time before this with many fans upset that Justin Bieber himself has not stepped in to alleviate any drama from fans online.
Others accused Hailey Bieber of steaming the relationship from Justin Bieber.
Selena Gomez has since issued a statement to have everyone stop the "negativity." Fans went as far as comparing habits the two do side by side with many claiming that Hailey Bieber has copied Selena Gomez word for word.
In the end, many feel that the Kourtney is siding with Gomez due to her daughter, Penelope, being friends with Selana's younger sister.
There's been no official word from Gomez as of this time.